2018 - 2019 Avidity Volleyball Tryouts Volleyball
Thank you for your interest in Avidity Volleyball. The tryout cost for Avidity Volleyball Club is a non-refundable fee of $60. Payment is due at the time of registration by debit or credit card. At the conclusion of tryouts, if a player is selected to a team, this $60 will be applied towards your overall 2018-2019 season dues.
There are no tryouts for Avidity Futures. This registration is for Club level teams only.
Before completing the Avidity Volleyball Club Registration below, make sure you've done the following:

If you are new to club Volleyball, please click here to register with NERVA.
If you are a returning player of Avidity, or played with another club team last season, please click here to renew your NERVA membership.

Please download and complete the USA Volleyball Medical Release (see attached). Please note, players will not be allowed on the court without this form.

Player_Medical_Release_wo_Notary.pdf
Please see the USA Volleyball Player Age Definition page below to determine what tryout age group players should register for.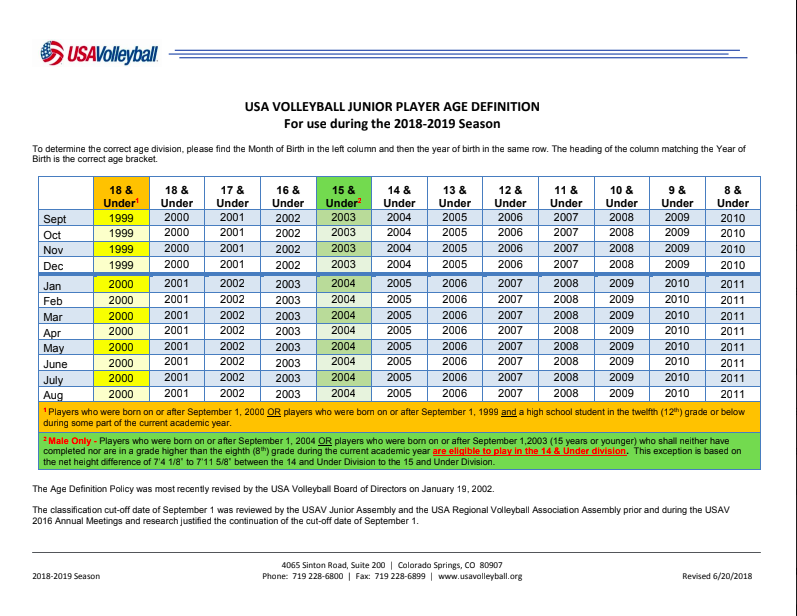 ---